Fri, 1 March 2019
SS 346: Gang Bang the Mailbag 38 - Ideas about Size, Smooth Divorce, and BBWs
Tonight the Swingset opens the mailbag... but does so carefully, as it's -20F outside. Dylan Thomas, Ginger Bentham, Bex Caputo, and Lunabelle answer your listener questions!
Question 1:
My boyfriend and I have been together for 8 years. We have amazing sex, but I can't seem to get satisfied sexually. We have sex/oral sex at least twice a day, but it seems like the more I orgasm, the more I crave it. He's slightly below average size, and I don't have any problems with his size because he knows what to do with it, but he's very self-conscious about his size. I'd love to bring up the topic of polyamory to him, but I'm afraid he'll feel like I want to do it just to be with someone bigger. In fact, I'm 100% positive that is what he would think. I've always felt that I might be bisexual. I'm fascinated with being with a woman, but I don't know how he'll react. Of course, it's every guys fantasy to have a threesome, but because of his self-consciousness, I don't think he'd be interested. I won't lie, being with someone bigger is also a curiosity of mine. He has a phobia (?) of someone bigger changing the way my vagina feels to him, so even if he were interested in swinging, I don't think he'd want me to be with another man.

I love him very much, but I feel like there are a lot of things I want to experience and I'm not getting any younger (I'm 36). I don't want to break up over it, because I'm very happy with him, but I'd also like to see what his thoughts are about it. How can I bring it up in a subtle, non-threatening way that might make him more interested?
Question 2:
My spouse and I are considering divorce. We love each other so much, but 15 years of marriage has left it's scars. We both have other partners, and breaking up with them, or closing our relationship at all is not on the table. These relationships are long standing, and breaking up would hurt multiple people and breed resentment. Besides, the openness of our relationship is not the issue. Do you have any advice for maintaining secondary relationships while the primary is in trouble? How to maintain boundaries when your whole life is up in the air?

Hope that's not too long! I love your podcast, and I especially love listening to it at work, where everyone thinks I'm a sweet normal and slightly boring office manager.
Question 3:
We are always taught to think of ourselves as being sexy but we won't look at ourselves and imagine ourselves as being sexy individuals. One of the problems that I've seen recently is you look at profiles or even advertise it for things even the desire takeover is we talked a get-together of sexy people or people say we are looking for other sexy couples.

The man that couples look it up and see that she is a BBW or I am a short chunky guy we no longer fit that is sexy category and both know hurts her feelings hurt our feelings.

Why is it that BBW it's almost turned into a niche versus just a description of an individual? It's almost like you're not an individual you're a BBW so you don't fit into this category and I've seen this very very bad in the swingers world.

So my question would be for you all is have you seen this how open are you to BBWs in your opinion of BBWs and how suggestion would you make to BBWs to get themselves more confident comfortable and energetic about the lifestyle itself?
Lunabelle mentioned her post, "I Like Big Toys and I Cannot Lie".
Ginger mentioned the Unfuckwithable video.
Dylan mentioned Elle Chase's book, Curvy Girl Sex .
Bradford and Angela are coming to Desire… are you? Join us from November 2nd through the 9th this 2019 for Life on the Swingset's eighth trip to Desire! Visit swingsetdesire.com for more information!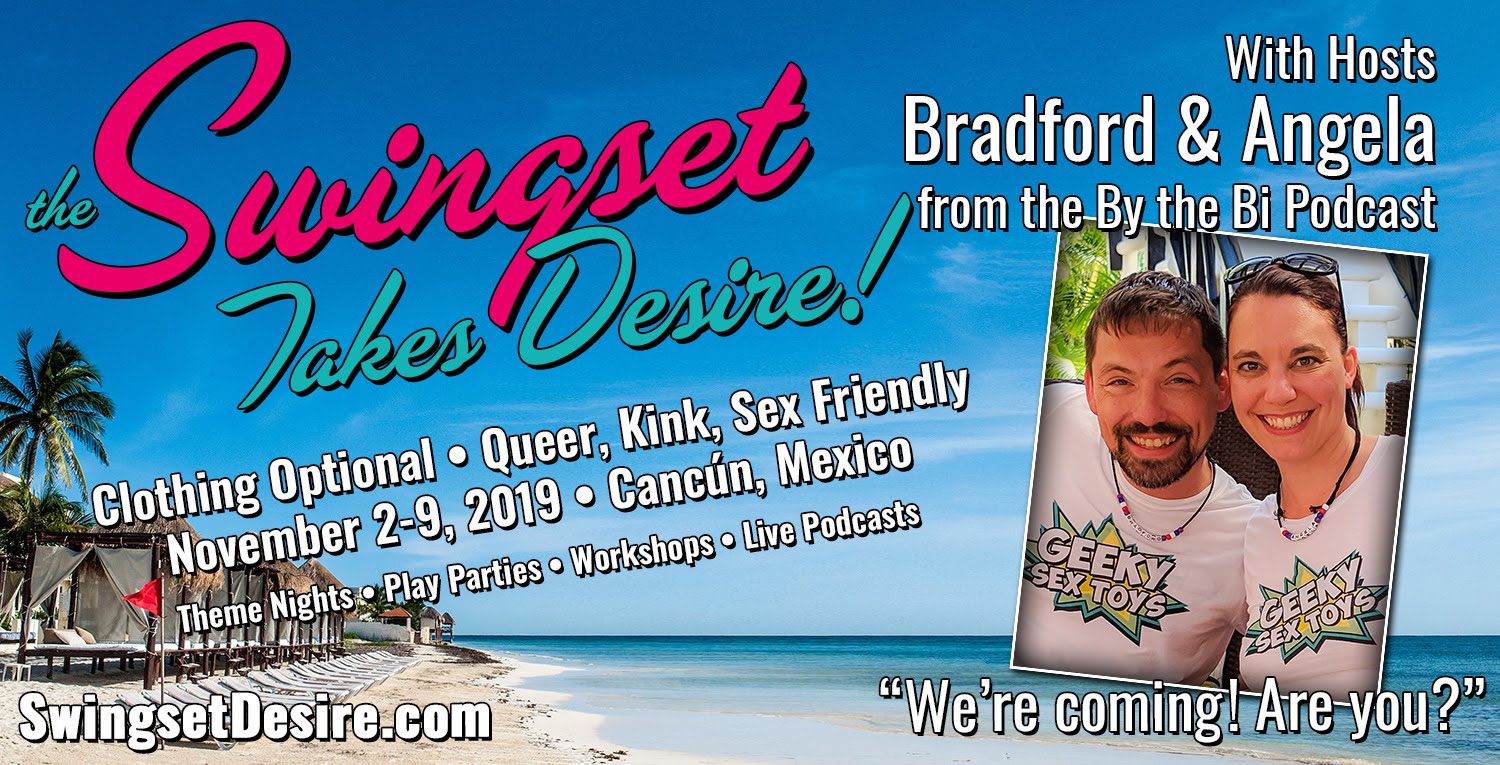 Help support Life on the Swingset continue to make podcasts, and put on live panels and shows into the future! Throw us a dollar (or a few) each time we release an episode on Patreon! Your support will get you invited to a private chat with other Swingsetters, and give you the opportunity to join live podcast recordings, and listen to episodes commercial free, and with outtakes!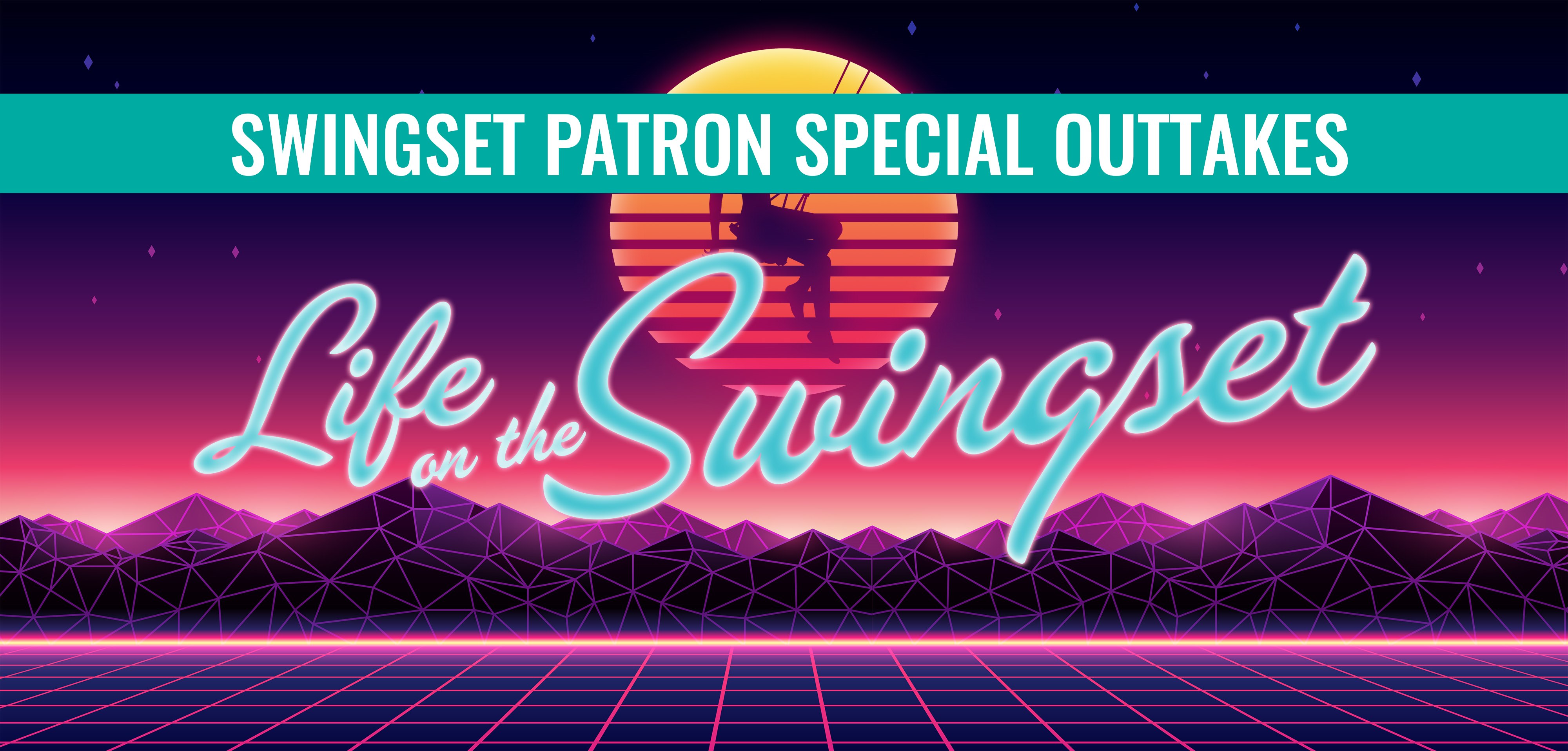 You can support us while you buy great sex toys and products from our favorite online retailer SheVibe at lifeontheswingset.com/shevibe.
The best FREE thing you can do to support us is leave us a five-star review. Come to our review gateway, then copy and paste your review into iTunes or Stitcher! Also, follow us on Spotify!
Leave us a comment on this post or at contact@lifeontheswingset.com or leave us a voicemail at 573-55-SWING (573-557-9464).
Dylan Thomas is available for for podcast consultation and production work. If you're interested, visit www.dylanthethomas.com.
---