Wed, 22 February 2017
SS 278: From Dildos to Playrooms - Accessorizing Our Sexy Lives
You're all sexy and sophisticated human beings, You understand your sexuality and you enjoy both giving and receiving pleasure. Once you've figured all that out about yourself, where do you go? What do you do next? Tonight we talk about how to best accessorize your sexy life, from dildos and vibrators, to rolls of saran wrap and condoms, to Liberator throes and sex furniture.
We've created a list of all the items we discussed on the podcast!
Dildos, Plug, and Harnesses
Condoms & Barriers
Furniture & Surfaces
Don't forget to bring your towels!
You can support us while you buy great sex toys and products from our favorite online retailer SheVibe at lifeontheswingset.com/shevibe.
The Center for Sexual Pleasure and Health celebrates its 7th anniversary with Curiosities, an auction to support the CSPH on April 28th at Machines with Magnets in Pawtucket, RI!
Help support Life on the Swingset products podcasts and put on live panels, podcasts, and shows into the future! Throw us a dollar (or a few) an episode on Patreon at SupportSwingset.com! You can also purchase some of our sweet sweet Life on the Swingset merch from t-shirts, iPhone cases, blankets, and more!
Leave us a review and a five star rating on iTunes! Leave us a review and a five star rating on Stitcher! Subscribe to us on Youtube! Android Users: Download and review our Android App!
Leave us a comment on this post or at contact@lifeontheswingset.com or leave us a voicemail at 573-55-SWING (573-557-9464). Find Cooper on Twitter @CooperSBeckett, Dylan on Twitter @DylanTheThomas, and Ginger on twitter @GingerNTheProf.
Make a statement without saying a word that you Stand with Nasty Women by purchasing our I Stand with Nasty Women t-shirt! 75% of all proceeds from the purchase go directly to the American Civil Liberties Union.
You can Cooper's novel about swinging, A Life Less Monogamous, at alifelessmonogamous.com or his memoir My Life on the Swingset: Adventures in Swinging & Polyamory at mylifeontheswingset.com as an ebook, paperback, or audiobook and if you buy them from his sites, use promo code SWINGSET to save 10%!
Sticky Biscuits' new EP is OUT!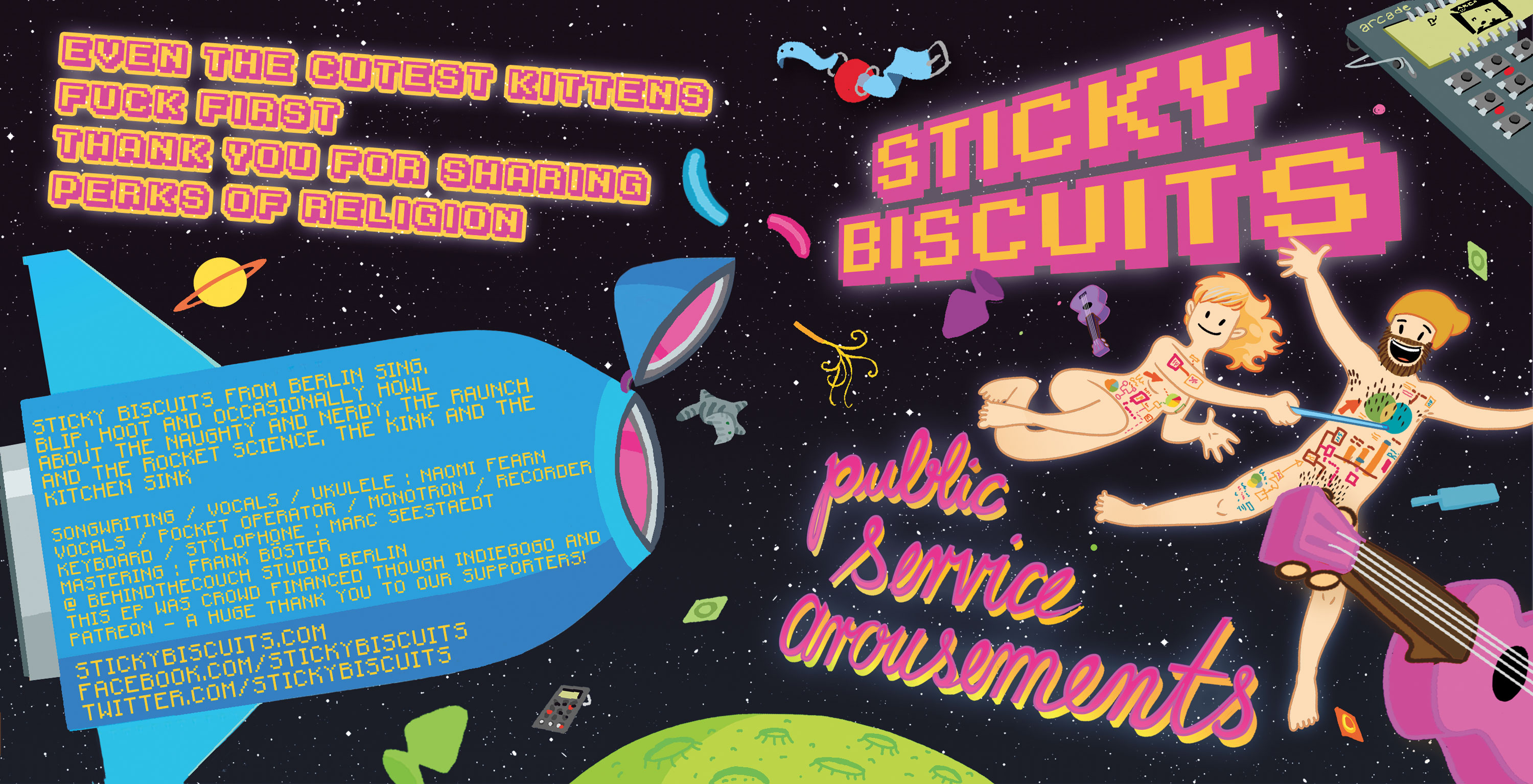 We played Sticky Biscuits' track: Fuck First, a cautionary tale about the consequences of eating on dates before fucking! You can find more Sticky Biscuits at their Patreon, on Twitter, on Facebook, on Instagram, and at their Bandcamp page!
Our 2017 THEME comes courtesy of Vlad Lucan and his track: Reverse!



---